Design with Deliverables
I believe in efficient results that solve immediate problems while contributing to the design foundation of your company. My partners receive concrete deliverables on an agreed-upon schedule, which help outline their company's design philosophy for current and future projects. I partner with you to design beautiful interfaces that meet your users' needs, satisfy your company's goals, and establish, enhance, or organize your perfect design language.
1. Goal and User Analysis
Specific outlines of goals and user stories based on our meetings, any existing user profiles, and my own independent research
2. Design Solution
Well-annotated conceptual wireframes and specs indicating the best way to satisfy user goals and company goals, based on earlier prioritization and profile from (1)
3. Detailed Specs and Wireframes
Carefully architected wireframes indicating real interaction in a lightweight frame that is easy to critique and understand, along with clear and organized specs that detail design language and user flow
4. High-Fidelity Prototypes
Beautiful prototypes that look and feel like a final product
5. Final product
Ready to be shipped
Case Studies in Design
I establish consistent design language and interaction styles that satisfy company goals and optimize for usability. I also provide documentation at each step which can be repurposed to help streamline the design process for future projects. Companies who work with me come away with elegant, effective solutions customized to their needs and users.
Consistent Design Language
Through developing designs for packaging and website iconography, I established a consistent design language used across hardware, apps, websites, and packaging.
Particle's design language: Fine lines, centered motifs with radiating detail, a "blue-print" style with single color and dual line weights
Prototypes with Personality
I present prototypes that provide excellent flow and engaging, clear onboarding processes with a personality as unique as your company.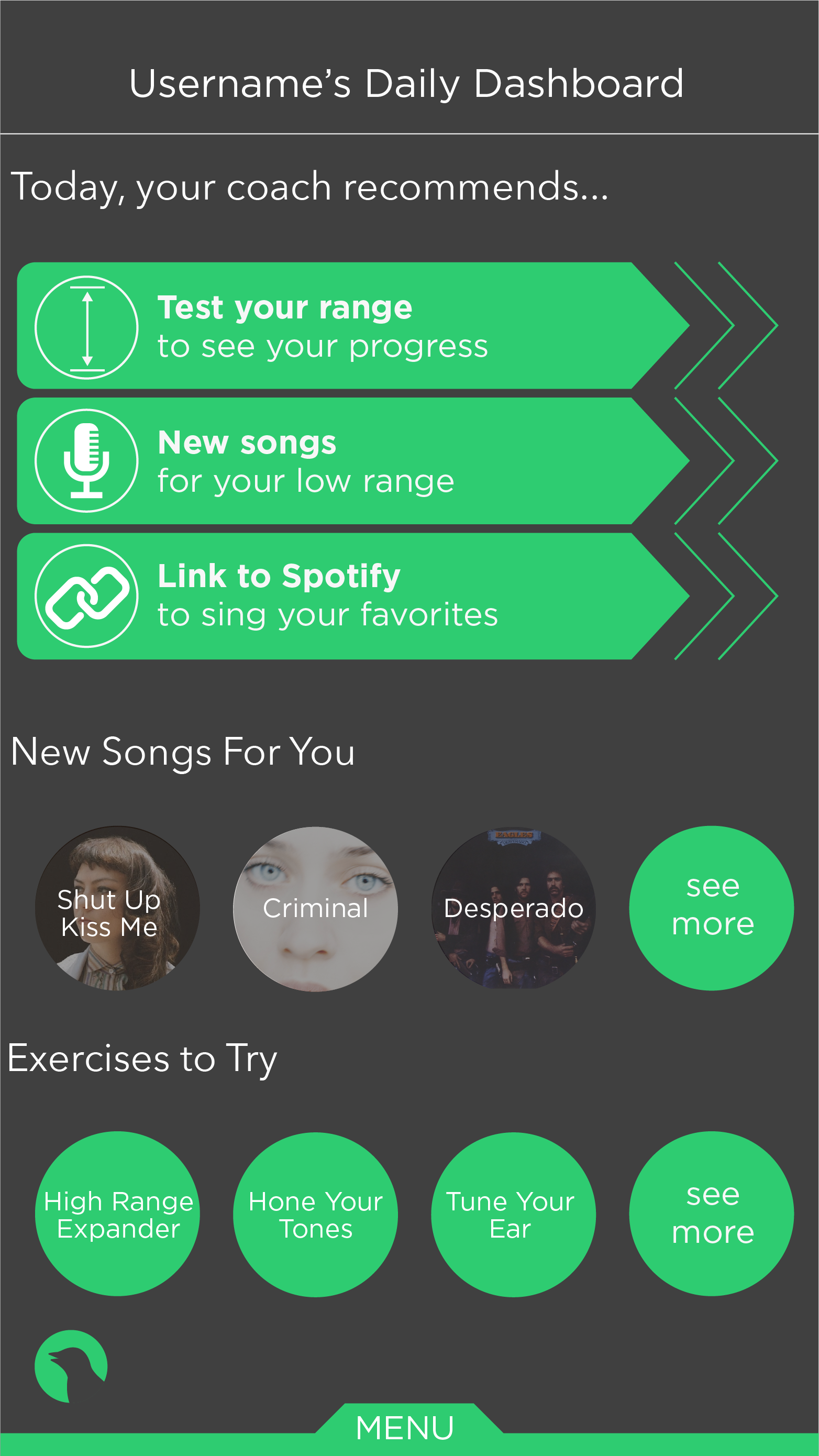 Nightingale: A custom voice-training app that meshes a Guitar Hero game-like interface with a familiar Spotify-esque design language.
Staged Development Process
Whether designing interfaces in hardware or software, I will check in with you at every step of the development process with clear notes and analyses of problems to ensure that the product you have is perfectly fit to your needs.
The design process for the sound herd, a group of bird sculptures that communicate by sound, built for a BuzzFeed event.